Is your dog destructive, anxious, jumping up on visitors, aggressive towards other dogs, showing signs of separation distress, ignoring you when you call him/her, pulling on the lead or lunging at other dogs? Do you have a new puppy that requires training, or do you want to take your dogs obedience to the next level?
If this sounds like you Dogs 4 Life can help.
Nick Wilson is a qualified Canine Behaviourist and Dog Trainer, specialising in dog behaviour problems and dog training. He analyses your dogs behaviour and introduces techniques that eliminate problem behaviours and reinforce desirable replacement behaviours. Having completed more than 1000 consultations, Nick comes to you as he prefers to assess your dog in the home environment.
Nick is an ex Police Dog Handler who has studied Applied Behaviour Analysis with Animals through Utah State University in the USA. He also has a Diploma in the Principles of Canine Behaviour from Massey University and has trained with renowned Animal Behaviourist Mark Vette. Nick is a Professional Member of the International Association of Canine Professionals.
Based in New Plymouth – Nick undertakes consultations throughout New Zealand and is also available for real time live video consultations. Providing services since 2006 Nick also provides consultations for international clients.
Services include the Behaviour Modification Package, The Puppy Programme, One on One Obedience Training, Group Training & Socialisation Sessions, and an Online package. Also available on the website to purchase are Nicks eBooks.
Contact Nick on 027 595 6278 or email Nick for an obligation free inquiry.
Behaviour Modification Consultation
The Behaviour Modification Consultation will help you if you are experiencing behaviour problems with your dog that require addressing. The result will be a more balanced and content dog and you will be a much happier dog owner.
You can call me now for a no obligation chat about your dog. Contact Nick
The Puppy Programme is designed for your young puppy who you are bringing home for the first time – or for older puppies – up to 6 months old that require assistance with any issue. Toilet training, nipping, jumping up, sleeping, exercise requirements etc. are addressed. An obedience programme specific to your puppy is also put in place. 
You can call me now for a no obligation chat about your puppy on 027 595 6278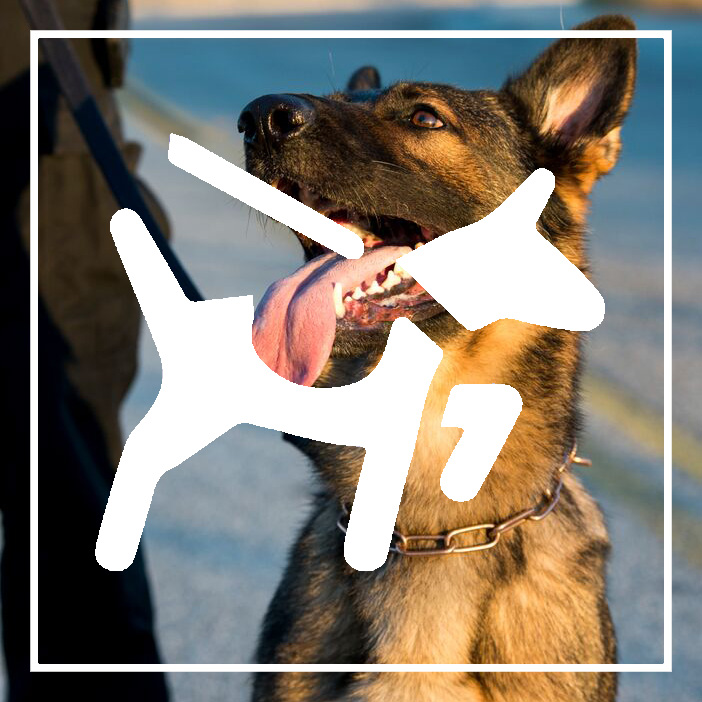 Dogs 4 Life offers one on one functional obedience sessions for you and your dog. Emphasising modern day dog training principles and techniques these sessions will ensure that you get the best out of your dog. 
You can call me for a no obligation chat about your dogs obedience requirements on 0275956278
testimonials
What My Clients Say
I called Nick to help with reactivity problems and anxiety in our dog Buck, who is a rescue from Houston, who had a very rough start.
Each session we had, I watched magic happen with responding amazingly to the training, and was genuinely improving before my eyes.
Nick immediately put Buck at ease, which is a challenge for Buck when he doesn't know someone. It was so awesome to see his anxiety lessen and for him to enjoy the sessions and being fixed on the reward.
Nick worked with us on commands, reactivity and challenging Buck to think, and Buck loved it. It's given me loads to work with him on too and I'm now excited about new challenges instead of being fearful of walking him in places with other dogs.
Thank you so much Nick, you're amazing!
We definitely found Nick to be an amazing asset in training our strong willed Maremma and little miniature dachshund. We would recommend him to anyone thinking of buying a puppy or having a problem with their dog.
When my wife and I decided we wanted a dog to join our family I knew selecting the right animal in terms of its temperament was crucial given we had a young child.
Nick helped us select our puppy (Zeek) from the litter and then provided training (to both us and the dog!) and general advice to ensure we developed an appropriate relationship and got the best possible outcomes. I have no doubt that Nick's input, training and advice played a major part in the amazing success Zeek has been.
I would highly recommend Nick in regards to anyone who wants to get the best out of their dog.
When we re-homed 'Lily' a one year old German Shepherd with little training but a great temperament in 2014, Nick was the first person I spoke to given his previous experience as a police dog handler and dog behaviourist.
Nick visited our home address and discussed with the family what we wanted to achieve with Lily. Nick then spent time with Lily in her new environment where he was able to identify what training work was required.
Over several training sessions and practice in between, Lily learned basic and important commands such as sit, down, stay and come. We also worked with Lily on a halti collar and she is no longer a challenge to walk or run with.
Nick was great to work with and I would highly recommend him to anyone who needs help in any aspect of dog training.
I approached Nick to see if he could help me with not only obedience, but also show training for my 3 month old Pug puppy. He had a very calm and professional approach with both myself and my dog. Nick is very skilled and experienced with dog behaviour and management and answered any questions I had with knowledge and confidence, while quickly gaining the respect of my dog when working with her. It was great working with Nick, we had a lot of fun and I would highly recommend his guidance and understanding when working with any aspect of dog training or management
Thanks Nick. Poppy's training with you was a very rewarding experience for all! We are thrilled with how much she has progressed especially considering that Bouviers are slow to mature. Your expertise and love of dogs shows and Poppy picked that up instantly
Nick has been helping my husband and I with our dog Lulu to desensitise her to other dogs when she is walking on the lead. His help has been awesome, we now have the tools to work with Lulu. We had 3 lessons with Nick and Lulu showed good progress each week. Besides the dog training, Nick trains the owners. I definitely would recommend using Nick if you need help with your dog, he has a great way of dealing with dogs and Lulu responded to him really well. Thanks again Nick
Thank you so much Nick. I cannot speak highly enough of your work. I now have a little dog that is relaxed and can enjoy life. If anyone is wondering if Nick could help your dog my answer is YES he can. His solutions are easy to understand and make so much sense when he explains. A man who is passionate about his work and gets results. From Ollie thank you.
Do you need to know your pup/dog has the potential to be the most well behaved and most responsive furball for you and your family? You need Nick. Not just for his experience, but for his approach and his eagerness to support you in aligning both you and your dog. Nick has helped me to better communicate with my dog(s) and help them respond to me. Stress is replaced with relief when understanding is present
Nick transforms dog behaviour and provides simple and effective help to get the most out of your dogs. Prior to getting this help, we had 2 dogs with polar opposite personalities so walking them in public was stressful as one is social and one is not. We now have two wonderfully behaved dogs that will use these skills for life and also that we understand better as owners. If you are considering getting your dog some further training, I could not recommend Nick higher. Thank you so much.
Nick has honestly changed mine and my dogs life. He was so kind and patient with my little one. I never felt judged and had so much support while training him. If you put in the hard work you can get so much out of what Nick teaches you. Thank you so much! I honestly couldn't recommend him enough!
Where do I begin? Nick came to the rescue in more ways than one. Long story short…our beloved pooch Zorro was struggling with severe separation anxiety which was aggravating our surrounding neighbours and leaving my partner and I feeling stressed out on a daily basis. Not only did Nick help us with Zorro's anxiety but he also provided us with the fundamental skills and commands to help train our pup. I could not have asked for a better dog trainer, he's compassionate, knowledgeable and will literally go out of his way to help a person in need. Thank you Nick you really are a true legend!"
Nick has helped us with our boy Wallie. Nick has been an amazing help, with great advice and one to one training we now have a happy dog that wags his tail! I can not recommend Nick enough! He understood Wallie from the moment he came in and has a natural talent with dogs. He is AMAZING! After our first session Wallie was already showing massive improvement. We have just finished our last session today. I finally have a dog I can trust, me and Wallie have an awesome bond. Thank you Nick.
I cannot recommend Nick enough. When we first got in touch I wasn't sure if my dog Harrison was going to respond to the training after his rough start in life and was barking all day while I was at work. He's a totally different dog now; more confident around other people, obedient and happier to be near some dogs and isn't bothered by the cat anymore. He's so much more calm during the day too and overall a much happier dog. Both my partner and I are so grateful for Nick's help and for answering any and all questions we had about how to get the most out of Harrison's training. Thank you so much Nick!
I would definitely recommend Nick to anyone who needs help with their dog. I had a few issues I needed help with but he picked up on the main issue behind all the behaviour problems straight away from the first moment meeting Max. He was a very busy dog who didn't know how to switch off under the circumstances. Straight away he gave me techniques but he totally understood my boy. Max straight away bonded with Nick and his techniques which helped me straight away put them into practice. We now have a calmer and happier boy all thanks to Nick. Five star recommendation.
Totally stoked with what Nick has helped me achieve with my pup. Couldn't have got the rewards without his patience and great training techniques!!!
Would highly recommend Nick for any dog owners. We have just completed the puppy programme with our little lab pup and the time spent with Nick was worth every penny! We now have a happy, engaged pup who has had the best start to the world. We also feel confident as dog owners moving forward with on going training. 10/10."
Nick is such an awesome person and fantastic with the dogs. We learnt so much off him and now have a great obedient five month old pup. Thanks heaps Nick.
I am very pleased with the results of my dog's behaviour after training with Nick. Thanks to Nick's friendly, helpful and informative training, my dog is a wonderful, well trained, calm dog and a pleasure to be around. Thanks Nick for installing the skills to continue reinforcing my dog's good behaviour.
So glad I was put onto Nick through friends. He has helped in more ways than one with my dogs severe anxiety issues.  He took the time and was understanding. I'm just so happy to see my girl happier and relaxed. Thank you so much.
I found Dogs 4 Life online and decided to make contact to see if I could improve my dogs recall. After a thorough assessment of me and my dog the training was developed just for us. I like the fact that I could contact Nick any time for advice, this helped as we were working through the training techniques. Nick explained everything in a way that was easy to understand and Lars (Nicks dog) demonstrated the techniques. This was a winning combination for us, being able to see the training technique in real time made all the difference. I especially liked the way that Nick celebrated my dogs success just as heartily as I did – he cheered so loud over Facetime that my dog could hear him and came to know his voice. Most importantly Nick is a good guy who treats people and dogs with respect and care. I can't recommend him highly enough.
WOW!! Where do we start? Words cannot express how we are feeling about you and your awesome training Nick – you are truly an amazing person!!! The love and passion shown when you worked with Pepa clearly demonstrated why you are so successful. I would highly recommend you to anyone that needs support and guidance for their dogs in need. In just 3 sessions with Nick, Pepa and I have a better understanding of each other. We can now enjoy our time walking – with Pepa being able to manage her anxiety. Now I know that given a little time, people will be able to see that loyal, lovable Pepa that she shows to very few people. Pepa, Toni, Kaitlyn and I – Thank you so much NIck.
I took my puppy Barney to Nick for training. Wow! He is an amazing trainer. Everything Nick taught me made so much sense. Nick literally turned Barney's puppy behaviour around in a few sessions and gave me the tools to carry on with the training and session notes which helped me enormously. Thanks so much Nick.
After completing puppy classes at the New Plymouth Vet Group we were recommended to Dogs 4 Life. We had Nick help progress our 4 month American Staffy's training to the next level, and that he did. Akhila is an amazing pup that has rapidly advanced through her training all thanks to Nick. My partner and I are so pleased with how she has come out of the programme and we cannot wait to keep working with her. Highly recommend!
Highly recommend Nick! He helped us during a time where we felt lost and our confidence with our big beautiful boy was low. We not only have seen such a big improvement with Gus but our confidence to handle him and steer him in the right direction has sky rocketed! Most people are a bit weary of Rottweilers but Nick treated our boy like his own and Gus loved him for that. Again thanks so much Nick, it has been such a pleasure working with you
I have known Nick for a while but never utilised his services when I got my last dog – due in all honesty that I was having issues with my rescue dog. I spent the next 14 years battling those issues. After my dogs death I swore I was done with dogs but turns out I wasn't and found myself with a puppy. I vowed I wasn't going to repeat my last experience and called Nick in to set me on the right track straight away. Thank you for your easy to follow lessons, easy professional manner and quick logical fixes. Every time Nick came around my dog thought the sun shone from him and I was chopped liver. We get such a short time to make lasting impressions. Don't hesitate call the Dog Whisperer. You won't regret the investment
Thanks to Nick Wilson from Dogs 4 Life for your outstanding expertise with helping us train our very much loved Chester. I would like to say that we have had the pleasure of bringing Nick on board around 13 years ago with our fury friends and that's when I realised just how valuable this man is. His expertise and knowledge is simply priceless and he is outstanding in the way he relates to your animals. Our Chester loves Nick and just can't get enough of him. Now that speaks volumes. Thank you so much Nick.
If you're local and needing help with understanding how to train your puppy or just need help with behaviour problems or anything doggy related, then I highly recommend you contact Nick Wilson from Dogs 4 Life as I guarantee he will look after you and your fur baby and get you on the right track
Nick is not just a dog lover but he communicates really well. He got our Cilla's trust straight away so she was in an optimum learning state when we did our lessons. He listened to what we wanted for Cilla and devised the ideal program that took just 3 visits. Nick's experience really shows through in the training and we are so grateful that we got to work with him for our Cilla"
Nick taught my dog and I how to communicate. Fox who was a reactive dog, that showed aggression to other dogs, can now even ignore dogs that are growling and performing in front of her. She is happier and more confident and knows exactly what I expect of her. We are still learning together every day putting into practice the skills that Nick taught us
We have a new addition to our pack little Frankie girl and she was not good with people or other dogs when we brought her, alarm bells were ringing, she even had a piece of her ear missing. Still we took her in. Nick helped us with these behaviours and I am pleased to say she is doing great. Could not even get her down the driveway and now she's racing down there at walkies time. Nick gave us the knowledge to help her become a fantastic pack member. Thank you Nick it's been awesome and we have a mint little Frankie to play with our Bodhi our happy wee puppy of nearly 3. Nick also helped us with Bodhi with puppy training. Awesome experience all around, I would and do recommend Nick to everyone – he has skills
We took our 4 year old Labradoodle to Nick after he was experiencing some anxiety and also getting mouthy with visitors. Nick was fantastic! He was calm, explained everything to us and also followed up with some written notes on each session so we had a reference on everything we'd talked about. I would highly recommend Nick as a trainer. Our Labradoodle has been much calmer, he's less anxious ad is able to follow commands much better. I'm not sure what we'd have done if we hadn't found Nick online and been able to get help from him. Everything Nick observed with Archie as well as with us made sense after he'd explained it. Things we thought were helping were actually making things worse and with Nick's guidance and support we were able to make the changes we needed. We have a much happier and healthier dog now.
Nick Wilson was recommended to us as an experienced and professional dog handler and trainer. We have not been disappointed. We had found our young female German Shepherd a sprightly and somewhat exuberant handful. Nick's experience with this breed as a former Police dog handler has been outstanding. He's quickly, firmly and pleasantly given us a solid framework within which to bring the dog into line, and this has enriched our bond with both a family pet and a security asset.

We are more than happy to recommend Nick's skills, knowledge and superb handling abilities to anyone with dog management concerns.